Padua Center provides a number of programs to fulfill the needs of the community we serve.
Hospitality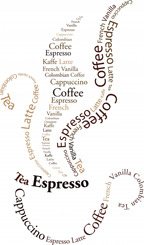 Throughout the day, Padua Center reflects the Gospel value of hospitality. Each morning, the center serves coffee and donuts to those who come to its doors. Through conversation, we nurture friendships, discuss goals, and formulate dreams for the future. Informal networking is essential in developing a strong membership base.
Padua Possibilities Program
An African Proverb says, "It takes a whole village to raise a child." At Padua Center, we believe that parents (guardians) need support when dealing with difficult issues with their children. When a student receives a suspension from school that student loses important days of academic learning and negative behaviors remain unchecked. In order to reduce the number of suspensions, Padua Center has created an alternative placement program.
At Padua Center we believe that teachers, parents (guardians),  community partners and the student can work together to use the time of suspension as a positive learning experience. Key to the success of this program is the integration of parent, community and school to help the student develop alternative ways of dealing with conflict and simultaneously assisting the student with schoolwork.
The Padua Possibilities Program consists of four elements:
Academic Assistance – students complete schoolwork that they could miss during an out of school suspension.
Coaching Conversation – a Social Work MSW Intern meets with each child to help understand the incident which led to a suspension and to explore alternative ways of responding when in a similar situation. If necessary the Social Work Intern and/or the Director contact the school and family concerning the incident.
Peace Education – Each day the student participates in a one-hour group session on peace education. The students learn about using their personal power for good. They reflect on the lives of great heroes who live by peaceful principles, especially Martin Luther King.
Service – As part of their peace education the students offer some service to Padua Center. Students can spend these 10-15 minutes feeding the chickens, planting in the garden, weeding, or during the winter shelving books. This time of service allows the students to contribute to creating a peaceful world.
The school provides lunch. Padua Center provides transportation. Presently the Padua Possibilities Program services Pickett Academy, Robinson School, Martin Luther King Academy for Boys, and Samuel Jones School.
Enrichment Programs
Beginning in September 2012, Padua Center will offer a number of enrichment programs for youth in grades K-8.  Padua Center will hold these programs on Tuesday and Thursday from 3:00-4:30 PM. Check the website or call the Center for quarterly schedules.
Academic Enrichment
Rites of Passage
Grooming Great Gentlemen
Emerging Young Ladies
Sewing (also open to adults)
Padua Potters Garden Club
Kwanzaa Park
Padua Center from its beginning in 2006 worked to beautify the neighborhood. Our Ujima Park and Garden, on the corner of Junction and Nebraska Avenue provides a spot of beauty and a respite from the heat; it produces vegetables, herbs and anchors this neighborhood.
In 2011, Padua Center's Brighten Up Community Organizing group conducted a Name the Neighborhood contest.  George Lee won the contest with his submission of Kwanzaa Park. Subsequently, during the fall semester of Dr Lynne Hamer's University of Toledo Participatory Action Research class divided the Kwanzaa Park area into geographic centers based upon the seven principles of Kwanzaa.
Kwanzaa Park borders Dorr Street, Brow Avenue, Campbell Street and Hawley Street.  It is about one square mile with Padua Center in the middle. The various parts of the neighborhood have Kwanzaa principles assigned to them.