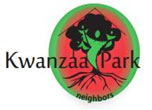 Kwanzaa Park borders Dorr Street, Brown Avenue, Campbell Street and Hawley Street.  It is about one square mile with Padua Center in the middle. The various parts of the neighborhood have Kwanzaa principles assigned to them.
Below you will find a number of links with Kwanzaa Park related information, if you have questions regarding Kwanzaa Park please contact Padua Center.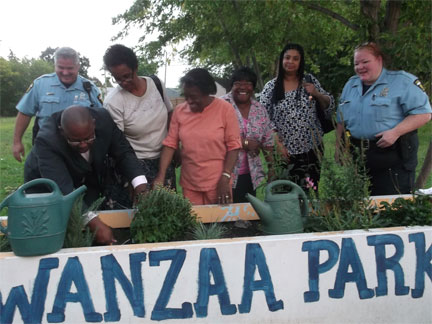 Upcoming Neighborhood Meeting
Come be our neighbor!
Kwanzaa Park Neighbors invite you to attend our community meeting at Padua Center located at 1416 Nebraska Avenue in Toledo, Ohio. Padua is located near the corner of Junction Avenue.
Kwanzaa Park Neighborhood Continues Developing
Kwanzaa Park Neighbors Meeting  – occurs on the first Thursday of each month at 6:00 PM (call to confirm).
Save